Why??
Small Word
Big question
This is my answer!
This my friends is the answer to the WHY I am who I am and do what I do.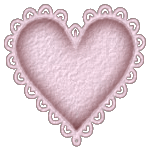 I reach out to all. To me it does not matter if its pain or joy that you share. It seems I have a way of almost always reaching out to just the right person at just the right moment. I live my life by this simple passage from the bible: "judge not lest ye be judged"! It is my guide for living and for people. Some say I am naive because I trust so easily, but let me say this, it is NOT naive to trust it is more of a great leap of faith. I love people and my only gift to truly give anybody is the gift of myself, my time, my heart, my caring. That I can not do without Faith. Some of the people I reach out to are helped with just a simple word, or a small gift, a token of my love and support and the knowledge that I am here and praying for them, for you, each and every day. I always lend an ear to bend, a shoulder to cry on, whatever the other person may need. It is second nature to me to be there for them. It is just ME. Some of these I have reached out to have become wonderful friendships that continue to bloom and grow on a daily basis, others know that I am here whenver they need me, pretty soon we are sharing the good times along with the bad. Sort of Roses from the ashes stories. It is the "why" behind putting my heart on the line each and everyday.
In closing this long lil story from my heart, I summarize with this:
********************
We all leave an impression on each and every life we touch. I wish that when those I have touched look back on their lives they see an impression they can recall with fond memories.
I wish you all the same.
As Always,
Love and hugs,
(not just a signature)
Karyn
Written by me, Karyn E. Rossiter
on September 12, 2000
Once again!!! 8*))) I thank you Melissa for allowing me to use these beautiful backgrounds that you create. Love Ya!!!!!