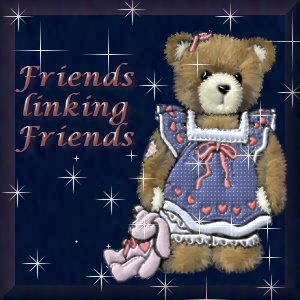 Okay friends, this is where you special links to your wonderful homes or to causes that I support will be. If you wish to be added just email me and let me know.



I do support the breast cancer awarness and the aids awarness programs as I know ladies who are survivors of breast cancer and mourn for some I have lost to aids.

This lil dove has been trying to make its way around the world, so please do take him with you so he may continue his journey. :-)


This is a wonderful place to find some beautiful artwork all originally done by my best friend and teacher! Thanks Melissa.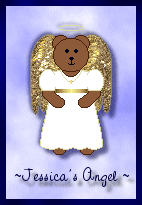 This will take you to Jess's page, an amazing lil girl with an amazing story to tell. You have to read it to believe it.

This is a lil adventure of my own. Feel free to go and see what it is that I have to offer.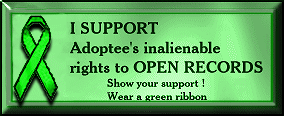 Being an adopted child I came across this site, well actually a dear friend sent me to it and I had to take this ribbon for my page. If you are adopted, and even if you aren't please show your support for those of us who are and are struggling with finding information that was put into sealed files. We desperately need this locked away information to make our decision to search easier. As the ribbon states, it is OUR inalienable right to know this information.


Wonderful Lady and beautiful pages. Go and visit her sites you will definately enjoy them.