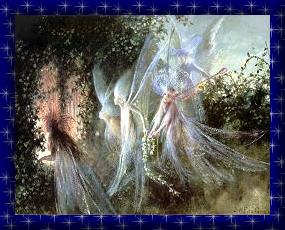 As we have gone through our journey of friendship so many things have happened. You have given me more than I know I can ever repay, yet there is always a little bit more that you give. One of the things that you have become in my life is a fantastic teacher, for this I give you this award! Look at what I can do now compared to what I was doing graphically and web page wise just a few short months ago. You are the one who deserves the credit, so without further delays,
THANK YOU, yet AGAIN!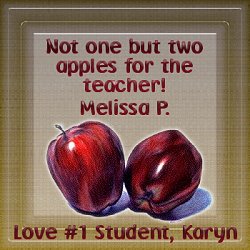 Well for some reason, as I am beginning to notice, this isn't a very valentine(y) page, is it? Hhhmmm, so I strayed, yet again. LOL
Back to my main theme and idea now.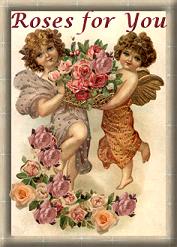 I just love getting roses. I think they are probably one of the prettiest flowers. So I am sending you an overflowing basketfull!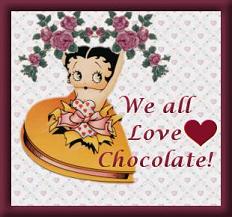 Oh Yummie!!!! Look what Betty found! I wonder if she knows what is in the center of those????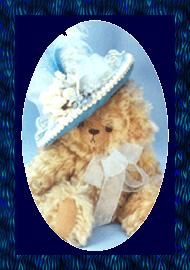 When I saw this lil one I just couldn't resist her! :-) Sneaky lil devil ain't I. Then when lil Melissa saw her she wanted me to frame her for you, so she is from the lil one! Who wishes you a very happy Valentines day!
Well my dear, for now that is all I have, but who knows, there is still time between now and Valentines day. ;) I may just come across something that I can't resist, or have an idea in the middle of the night.
Love you Loads,
HUGE HUGS,
Karyn