HAPPY VALENTINES DAY HONEY!
I must start this page by telling you that even in the rough times I have always felt that you were/are the one for me. In my life you hung the moon and the stars and without you my life would be empty.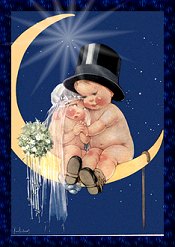 I know that together we can face and conquer anything we come across. You are my strength and reason for living.
I was thinking the other day about what my favorite Valentines day with you was. :-) Do you remember the one that we went and bought those HUGE strawberries and went to the park with them and the white chocolate and sat and ate them all? I do! ;) I think that was one of my most favorite Valentines Days.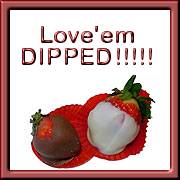 We could try dipping other things too! ;)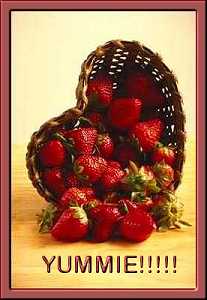 Oh, look at that, a whole basketful just waiting for somebody to dip and eat them.
Well Honey, There is so much I could say here and so many other things I could put on this page, but I wanted to mainly let you know this......
I LOVE YOU!!!!
Always Yours,
Karyn