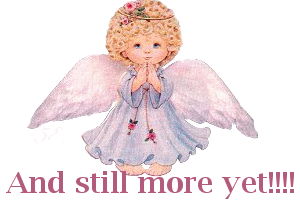 Hope your healing well and will soon be up and around.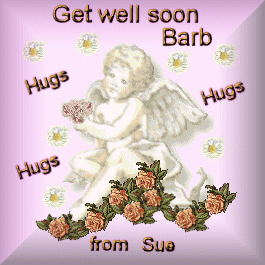 Sue sent this beautiful angel and get well wish for you!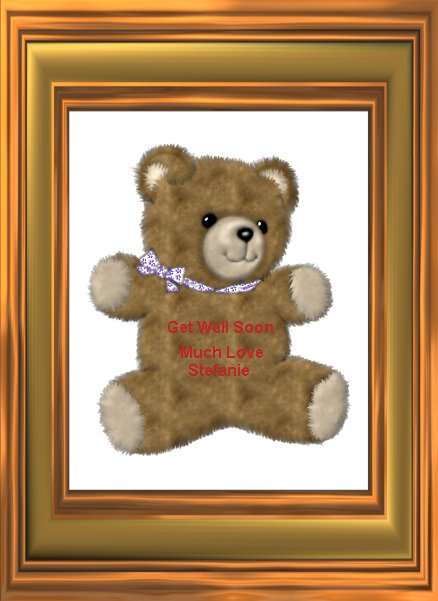 What a sweet cuddly teddy Stefanie sent you! Just wanna give him a squeeze, don't you??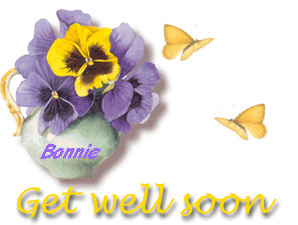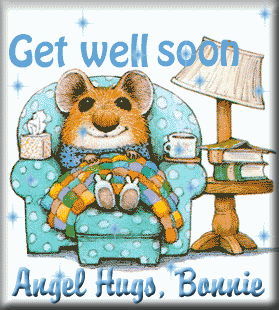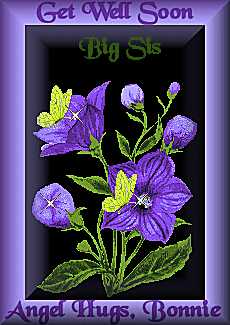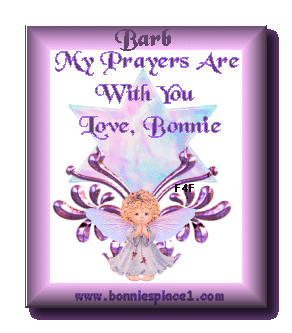 Our Bonnie has been very busy making pretties for you. They are all so sweet.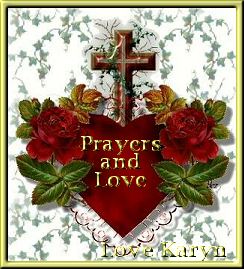 Another lil giftie from me. Just so's you know that I am thinking of you and praying for a speedy recovery.